Here are some interesting data, facts, and media to show you why NSW systems like micro-volume solder paste dispensing have made such a vast world impact.
Precise like a Space Shuttle,
Resolution Thinner than Hair.
NSW's latest automated micro-volume solder paste dispensing systems and fluid pump heads are breakthrough techs. Our highly accurate liquid dispenser is used for precision dispensing in EMC phosphor casting, epoxy damming, die coating, adhesives and many more.
Some of the materials that our equipment is able to dispense are such as solder paste, phosphor, adhesives, UV glue titanium dioxide, silver epoxy, silicone gel and many more. 
Through this microdispensing system, we have achieved the world's tiniest liquid dispensing dot diameter or line size of 40μm. This is applicable for UV glue and 80μm on T6 micro solder paste dispensing. Our system has capabilities with superior consistency at every dispensation. Additionally, this microscopic size is achievable with the latest flagship dispenser solution models, which are the S400 and A300 Series of automated fluid dispensers.
We have collaborated with several major material manufacturers such as indium corporation to optimize their solder paste formulation to fit into our micro-dispensing equipment's overall performance, allowing us to achieve reliable fine volume dispensing results.
Our microdispensing technology focuses on nanoscopic dispensing, an exceptional technology amongst the precision fluid dispensing market. If you are looking for dispenser solutions to dispense various types of controlled release materials with the diminutive wafer-level size of a hundred times smaller than the human hair, this is for you.
We Achieved The World's Smallest
Solder Paste Dispensed Dot
We are highly recognized because we are capable of dispensing microdots and tiny lines with our solder paste dispensing technology – something unseen in today's dispenser industry. Our clients trust us for being able to fulfill challenging dispensing applications.
We are always rising to fulfill accuracy, performance, and the ability to dispense any volume needed within a targeted range.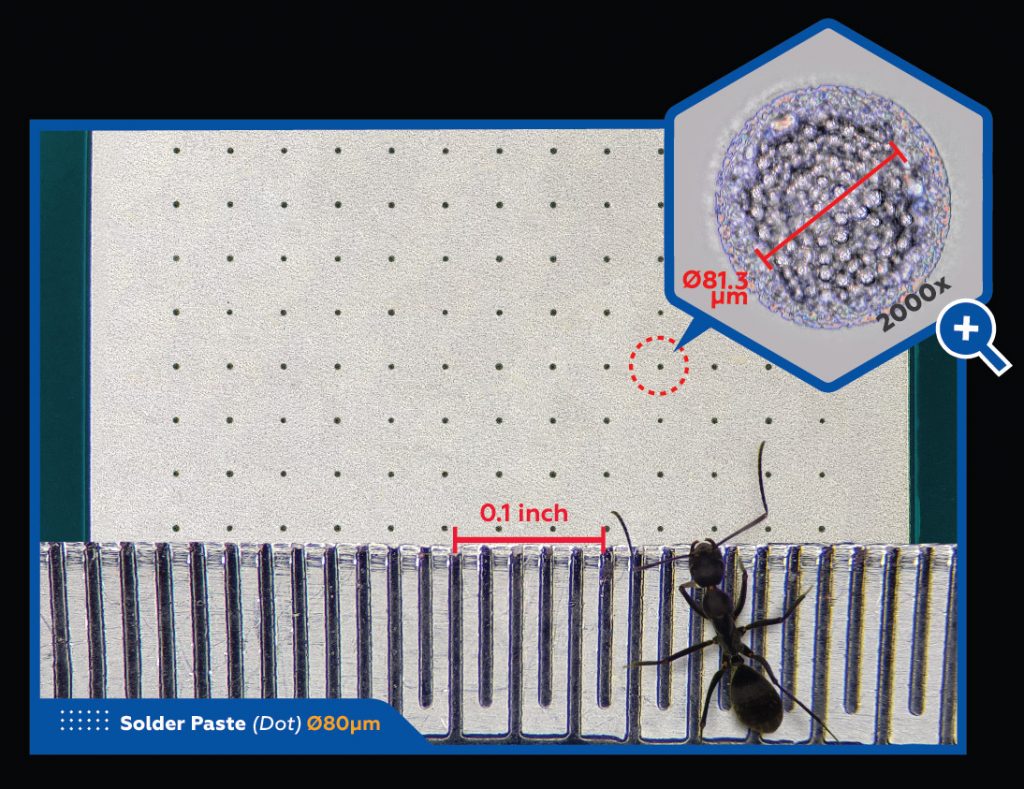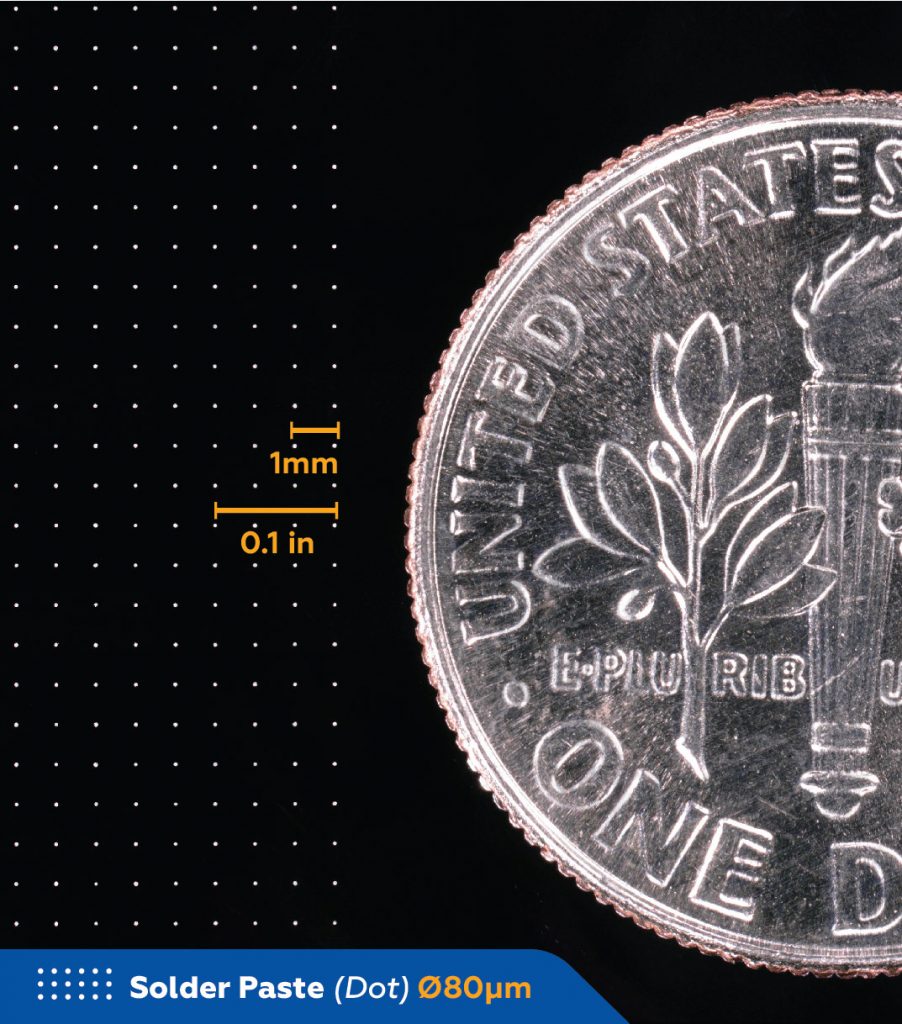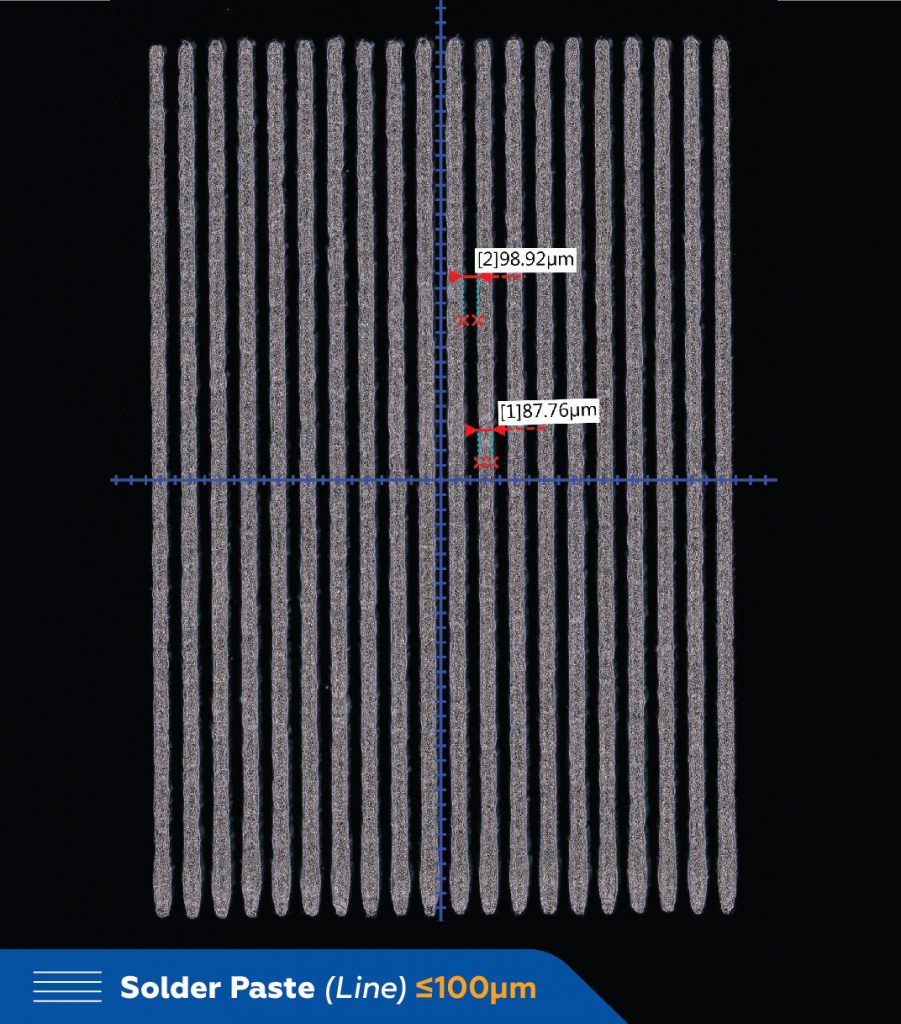 What Can We Dispense?

Our Dispensing Application & Materials
We understand your needs. In the world of engineering, where manufacturers demand more micron-level precision fluid dispensing systems, we have widened our range of fluid from chemicals to semi-solid liquids that can be dispensed by our system. We have professionally served established semiconductors, LED packaging industries and other industries and hope to develop better solutions always.
Materials That We Dispense:
Solder Paste (All types)
Phosphor
Conductive/non-conductive Adhesive
UV glue
Titanium dioxide
Silicone Gel
Silver Epoxy
Various types of chemical, epoxy or solvents
General liquid or semisolids
(from low and very high viscosity)
Creams and Paste
Others, Contact us for your special material
Manufacturing Processes with NSW Applications:
Microscopic Solder Paste
Flip-chip packaging
SIP Packaging
0201 SMD Soldering
Underfill
Mems Dispensing
VCSEL Manufacturing
Chip on Board (COB) Process
Dam and Fill
Hot Melting
LED Encapsulation
Surface Mount Adhesive
Lid Attach Dispensing
Trench or Cavity Filling
Wafer processing
Die coating
Coating or Sealing processes
Not listed? Contact us for your special request.