Covid-19 & Lockdown in Malaysia (Extended)
By NSW Mangement, NSW Automation Sdn Bhd. March 17 2020, MCO extention updated on 25 March, 2020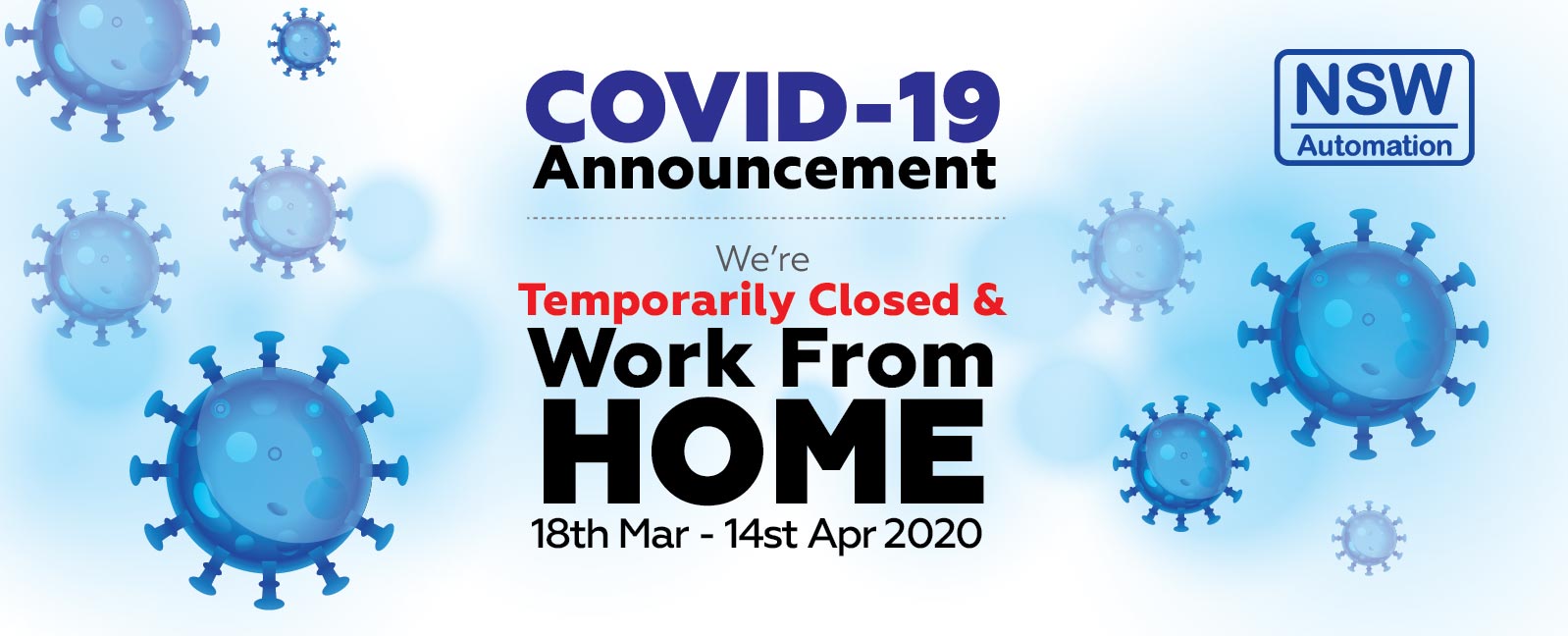 Due to Covid-19 (Coronavirus), NSW Automation Closed operation for
from

18th Mar – 14th Apr 2020

(4 weeks).
Updates 25 March 2020: Malaysia will extend the movement control order (MCO) by two weeks until Apr 14 to contain the further spread of COVID-19, said Prime Minister Muhyiddin Yassin on Wednesday (Mar 25).
Malaysia is under Movement Control Order due to virus outbreak, During this Lockdown period, all employees are required to Work from Home, and have to be on call from 8.30 am-6 pm. The above precautionary measures will remain in place until further notice. We would like to reassure you that we are committed to the health and wellbeing of our employees.
All travel plans for all NSW Automation's staffs will be restricted until the end of this special period. For any urgent matter related to Sales, Technical Support and Shipping arrangement could still reach our person in charge by phone call and email or you may contact us online here, we'll try our best afford to provide consultation. We may see if everything goes well after this period, we are expecting could RESUME back to normal work operation by 1st week of April, this should still refer to the final decision made by our country government on that time.
For more information on diseases status, please visit the COVID-19 status maps below:
https://www.who.int/redirect-pages/page/novel-coronavirus-(covid-19)-situation-dashboard
Thank you.
NSW Automation Management