Gold Award Winner in Export Excellence Award 2019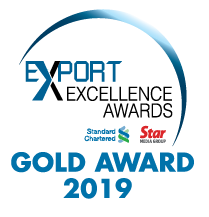 On Nov 2019 our organization has been awarded a Gold Award under machinery, equipment & automation category in Export Excellence Award. This award was given to NSW for its outstanding overseas market penetration capability and success in the industry of manufacturing.
NSW will continue to innovate and improve our Precision Fluid Micro Dispensing Technology with maximum effort. We would maintain a fair, friendly & creative work environment, which respects culture & diversity.
Special Thanks to all hardworking NSW staff, our beloved customer & supplier for their endeavour & contribution throughout the years. We'll never reach these milestones without everyone.
Below are photos of awards photo.  #NSWAutomation #ExportExcellenceAwards #GalaNight #KeepFighting
Star Credit: The Star Online.