Why we need micro-volume solder paste dispensing?
By Kc Tai, NSW Automation Sdn Bhd. Aug 2019
The rising of Industry 4.0, Artificial Intelligence (AI), Internet of Things (IoT) and Smart Digitalization Industries enhances the globally fast growing of advanced microelectronics for packaging market. Thus, the industry revolution keeps boosting the design complexity of electronics package, driving towards heterogeneous integration for advanced packaging. It is with more dies and components that are packed into a significant footprint of smaller device either in SiP, PCBA or FHE level.
Noticeably, a lot of huge challenges are found on the packaging miniaturization processes especially the fluid material handling portion. Neither a conventional screen-printing method nor a common dispensing process could be feasibly handled and transferred with the exact amount of the ultra-fine dots or lines onto a tiny package. Therefore, to achieve it with a reliable capability of fine fluid volume transfer, NSW Automation Sdn Bhd has lately introduced a series of revolutionized ultra-fine volume fluid dispensing solutions. It is to enable the feasibility of packaging miniaturization market.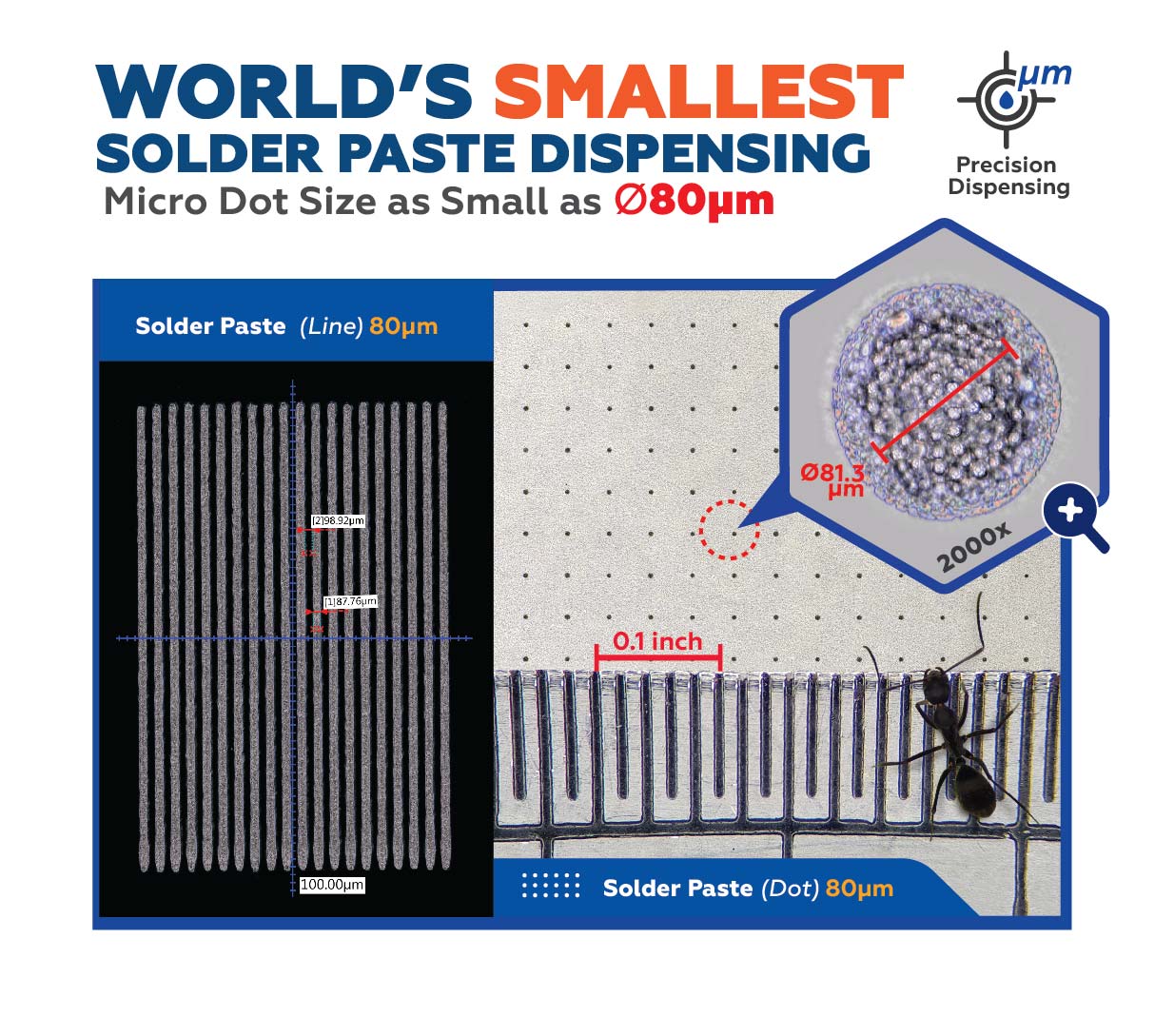 NSW Automation has Introduced New Series of Micro-dispensing Technologies and Motion Platform for Heterogeneous Integration.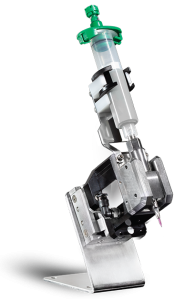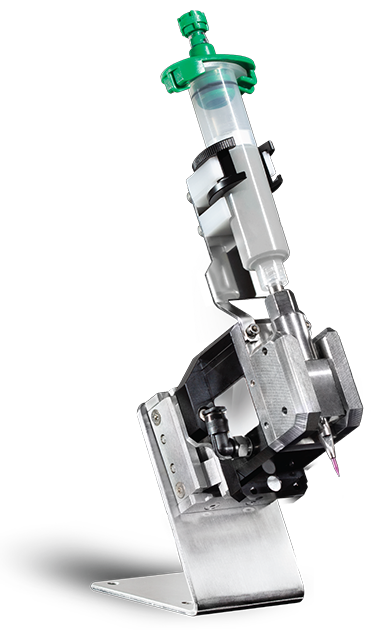 NSW SynchroPULSE Fluid Pump
SychroPULSE is one of the most innovative ultra-fine volume solders paste dispensing pump adopted "squeezing" method launched by NSW Automation.
Its working principle and concept appear without any mechanism part that pushes or crushes the solder balls in the chamber of dispensing pump and supports a very high material viscosity with the range up to few millions Cps even with filler mixture on it.
Hence, it has an outstanding capability to realize superior tiny solder dots and lines dispensing as small as Ø80µm by using a Type 6 solder paste. Most of the exist products in the markets facing issues of solder ball crushed and ball shape deformed during the solder material is being transferred in the dispenser's chamber. This symptom may easily cause a nozzle to clog. Moreover, sometimes it depends on how small the dispensed volume is versus with the nozzle inner diameter size. However, the unpredictable solder ball is crushed or deformed issues create a huge threshold for making small dots.